CEO

Shou-Gwo Wuu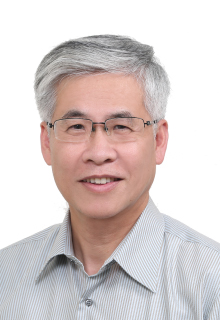 Dr. S. G. Wuu joined Brillnics in 2015 and currently serves as its Chief Executive Officer. Before joining Brillnics, he was the CMOS Image Sensor division head at TSMC. During his career at TSMC, Dr. Wuu led a RD team to establish a CMOS image sensor technology roadmap from 0.18um FSI (Front Side Illumination), N65 BSI (Back Side Illumination) to N45 Stacked technology. Using bulk silicon as the substrate material, BSI became the mainstream manufacturing technology for CMOS image sensors, and Dr. Wuu earned 1st National Key Technology Innovator Award in 2011 as a result.
Since 2002 Dr. Wuu has served as committee member in IEDM (International Electron Device Meeting) and IISW (International Image Sensor Workshop). He has over 50 US patents and published over 40 papers. Dr.Wuu received his B.S. and M.S. degrees in Materials Science Engineering from National Tsing-Hua University, Taiwan and his Doctoral degree in Microelectronics from Technical University Hamburg-Harburg, Germany.
CTO

Junichi Nakamura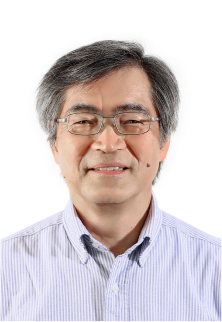 Junichi Nakamura received his B.S. and M.S. degrees in electronics engineering from the Tokyo Institute of Technology, Tokyo, Japan, in 1979 and 1981, respectively, and his Ph.D. from the University of Tokyo in 2000.
During his career, he worked at Olympus Optical Co., Tokyo, the NASA Jet Propulsion Lab (JPL), California, and the Photobit Japan Branch in Tokyo. He joined Brillnics in 2014, after serving as Manager of Japan Imaging Design Center, Micron Japan, Ltd and as Director of the Japan Design Center of Aptina Japan, LLC.
Dr. Nakamura is a Fellow of the Institute of Image Information and Television Engineers of Japan. Since 1995, he has served as a member of Technical Program Committee of International Image Sensor Workshop and several technical conferences. He received the Takayanagi Memorial Award in 2009 for his contribution to the CMOS Active Pixel Sensor developments.
Senior VP R&D

Isao Takayanagi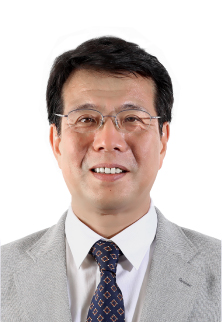 Isao Takayanagi received his M.S. degree in physics from Gakushuin University, Tokyo, Japan, in 1987 and his Ph.D. from Tohoku University in 2020.
From 1987 to 2000, he was with Olympus Optical Co., Ltd. and was engaged in research and development of active pixel sensors. He worked on semiconductor device modeling, technology development, scientific application image sensors and on-chip image processing. In 2000, he joined Photobit Corporation and was engaged in custom CMOS image sensor designs including a super-high-resolution video image sensor and a high-performance charged particle image sensor. From 2001, he performed CMOS image sensor design/development as a Senior Research Scientist at Japan Imaging Design Center of Micron Japan. From 2008, he was with Aptina Imaging as a Distinguished Member of Technical Staff. He joined Brillics in 2014, where he leads product development and manages R&D efforts.
Dr. Takayangi is a member of IEEE, Applied Physics of Japan and the Institute of Information Technology Engineering Japan (ITEJ).
VP Sales and Marketing

Eric Yu
Eric Yu joined Brillnics in 2015 and is now responsible for sales and market development. Prior to this position, he was Sales Director of OSRAM Optoelectronics, Greater China.
Eric brings over 20 years of sales and marketing experience in the semiconductor industry. From 2008 through 2014, he was Sales Director and Country Manager of Avago China and Taiwan, which were the fastest growing regions in the company. In this role, he was responsible for local demand creation and channel management. In 2005, he also acted as Asia Pacific Distribution Director, developing channel programs and optimizing the channel portfolios in China, Taiwan, Korea, and the South Asia Pacific region. Before Avago in 2005, Eric worked for Hewlett-Packard Components and Agilent Semiconductor Products Group, assuming various sales and marketing roles.
Eric Yu holds a B.S. in engineering science from National Cheng Kung University.
VP Design

Guang Yang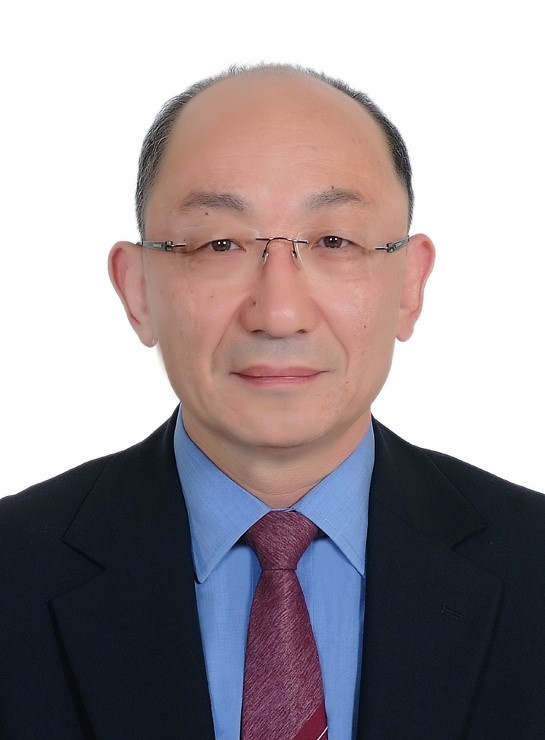 Dr. Guang Yang joined Brillnics in 2019 and currently serves as its Design Vice President. He brings over 25 years of design and leadership experience in mixed-signal integrated circuits, semiconductor device physics, and device micro-fabrication with a specialization in CMOS sensor technology.
Prior to joining Brillnics, Dr. Yang worked at Forza Silicon Inc., Digital Imaging Systems Inc., Dialog Semiconductor Inc., and NASA Jet Propulsion Lab (JPL). He led the development of large format, high speed, low noise, low power, high-performance CMOS sensors and infrared focal plane array projects.
In 1998, Dr. Yang received the Award for Excellence, the highest honor award from JPL, for his contributions in the development of CMOS active pixel sensor technology. Dr. Yang holds over 20 US patents, and he is the author or co-author of over 30 technical papers and about 15 NASA new technology reports. He is also a member of IEEE.
Dr. Yang received his B.S. and M.S. degrees in Physics from Fudan University in Shanghai, China, his M.S. and Ph.D. degrees in Electrical Engineering from New Jersey Institute of Technology in New Jersey, USA.